Download O&O Defrag Professional 24.1 / Server 23.5
O&O Defrag
Optimize Hard Disks And SSDs
Up to 100% increased PC speed: There is nothing worse than when you want to do something on your PC and your computer is running slow. A disk defragmenter used regularly can speed up a PC of any age and get it working like new again!
Don't let a slow computer spoil your work or fun! Let O&O Defrag optimize your hard disks and – New! – SSDs and you can experience speed increases of up to 100%! Regular disk defragmentation optimizes your PC performance!
When you defragment, the files that Windows splits up when saving documents across the hard disk or SSD are put back in order again so that files can be quickly recognized and found by the SSD or the read and write heads inside your HDD. Speed increases of up to 100% are not uncommon, and your hardware suffers much less wear and tear!
New: O&O Defrag supports Windows Compact OS: Many new things have been added to the O&O Defrag engine that make using it, especially under Windows 10, even better. That's why version 24 now supports the Windows 10-integrated feature for compressing system files so that more space can be kept free.
New function "Install & That's All": After installation, no further settings need to be configured. The program selects and implements the defragmentation method best suited to the system.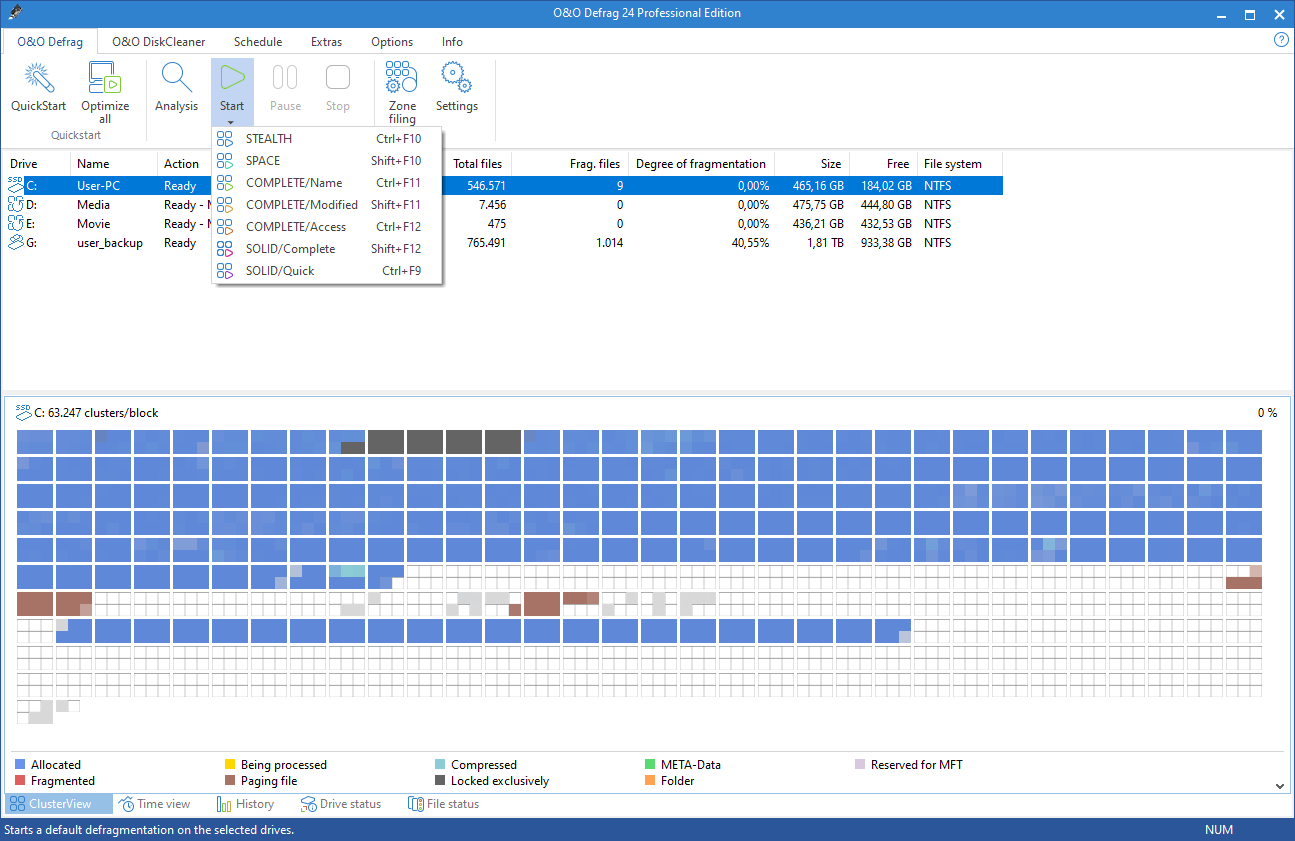 Download O&O Defrag Professional 24.1 / Server 23.5
download O&O Defrag Professional 24 / O&O Defrag Server 23
Download O&O Defrag Professional 24.1 Build 6505 
Download O&O Defrag Server 23.5.5022
Password Extact file: 2020
We need your donation to maintain the website server
If we help in your work or study , please spend some money for us to pay ours servers

install O&O Defrag pro 24
see the readme file
install
block software by firewall
use key